The Messel Pit fossil site (Grube Messel) is part of the World Natural Heritage. Here I briefly describe what it is all about and give practical tips for a visit.
location and accessibility
Messel is a small town in the state of Hesse. Approx. 30 km from Frankfurt/Main and 10 km from Darmstadt. The Messel pit is outside the city, in an industrial and mining area. This can seem strange to a visitor at first if one expects a special place in nature. However, mining is the reason why the important natural treasures were found in the first place. The pit has a visitor center. It is easily accessible by car. It is not ideal by train, but it is also accessible. Messel train station is in the industrial area and there is also a bus. You can also walk from the train station to the visitor center in half an hour. You just have to follow the signs.
importance as a natural world heritage site
The Messel pit is called the "Pompeii of Archaeology". A lot of fossils are excavated here, which are in a very good state of preservation. There is hardly anything like it anywhere in the world. The animals and plants are millions of years old. But there are no dinosaurs among them, because the fossils are from the time after. They look pretty familiar to us, but you don't expect them to be in Central Europe. They are animals from the tropical forest. Crocodiles, prehistoric horses, turtles, insects, fish and small mammals. They all fell into a lake that existed millions of years ago and have been preserved. The lake no longer exists. Research is now being conducted on the prehistoric flora, fauna and climate.
In 1995 the Messel Pit was declared a World Heritage Site by UNESCO.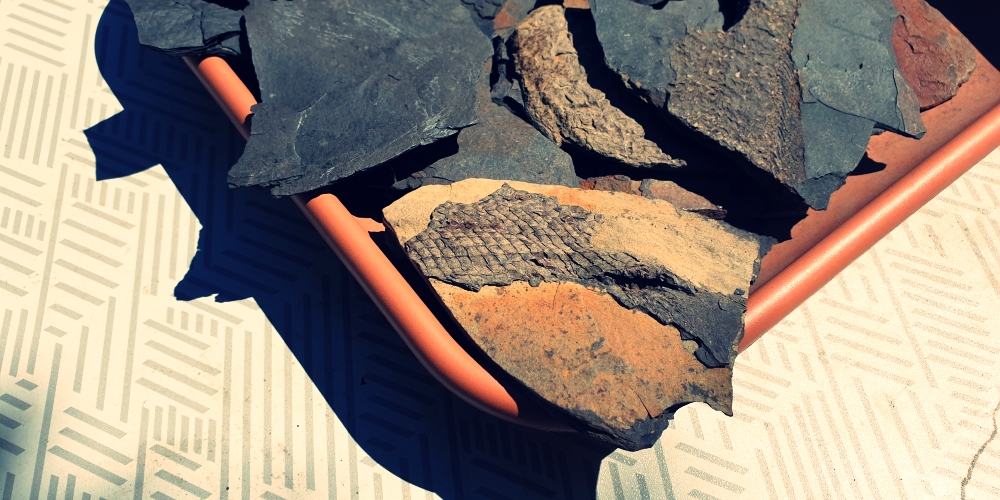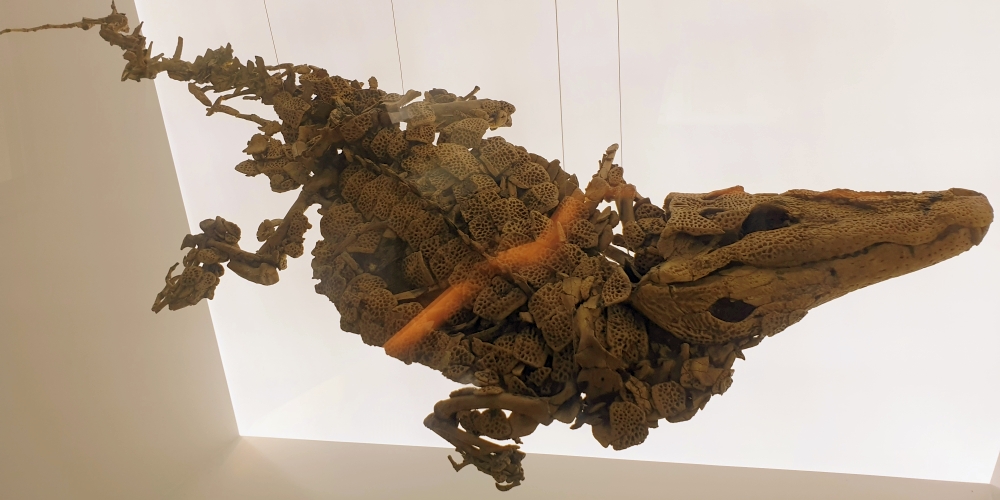 Visitor center, visit and guided tours
The Messel Pit is a "research mine". It is locked and cannot be entered easily. But you can take a guided tour. But these only happen a few times a day. The longer tours are on weekends. On weekdays you can join a short tour of about 1 hour. However, you should find out in advance when these will take place in order to plan your visit.
In the visitor center there is a modern exhibition on the world natural heritage. It is multimedia, there are films, audio stations and interesting exhibits. The texts on the boards are in German and English. Here everything is reduced to the essentials and easy to understand. You can spend one to one and a half hours here. It is a good starting point before going on a tour.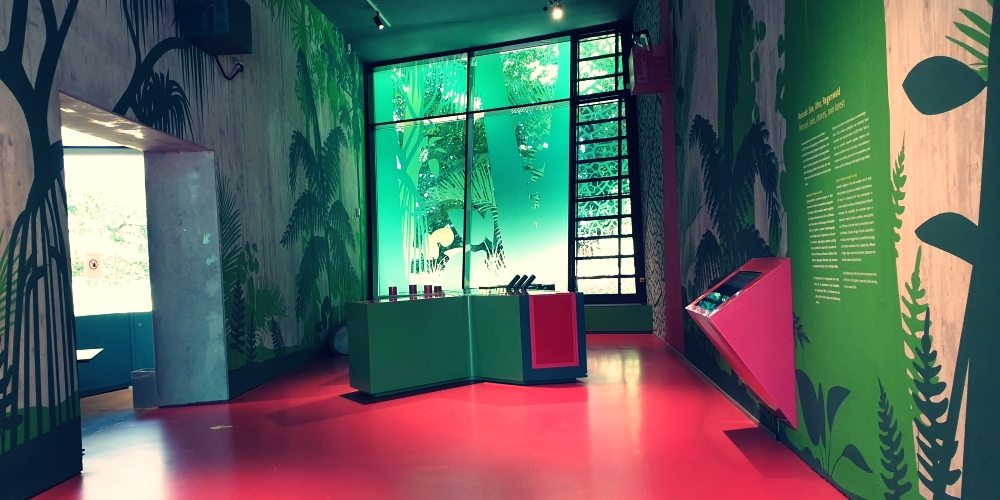 Why the World Heritage Site almost became a garbage dump
The recent history of the place is also interesting. Ore and oil shale were mined in the pit from 1859, from which oil could be extracted. Incidentally, one has always found fossils. In 1970 the mining of raw materials was stopped. There were plans to use the big "hole" as a waste deposit site. However, citizens opposed the plans and wanted to continue to enable fossil research. In the end they succeeded, but it was a very close decision. Where the visitor center was later built, the first construction work for the waste deposit site had already been completed. A concrete ledge where trucks would dump rubbish was incorporated into the visitor center building.
The town of Messel
If you are interested in fossils, you will find a museum in the town of Messel, that has only about 4000 inhabitants. It is a very quiet place with few options for shopping or eating/drinking. I was there on a Tuesday afternoon. I did not find an open restaurant or beer garden. For shopping or to experience something, most of the people drive to the big city of Darmstadt, which is only 10 km away. Only at the marketplace were there several people to see. You can hike a bit in the area, but don't expect anything special. I ended up eating a doner kebab near the train station.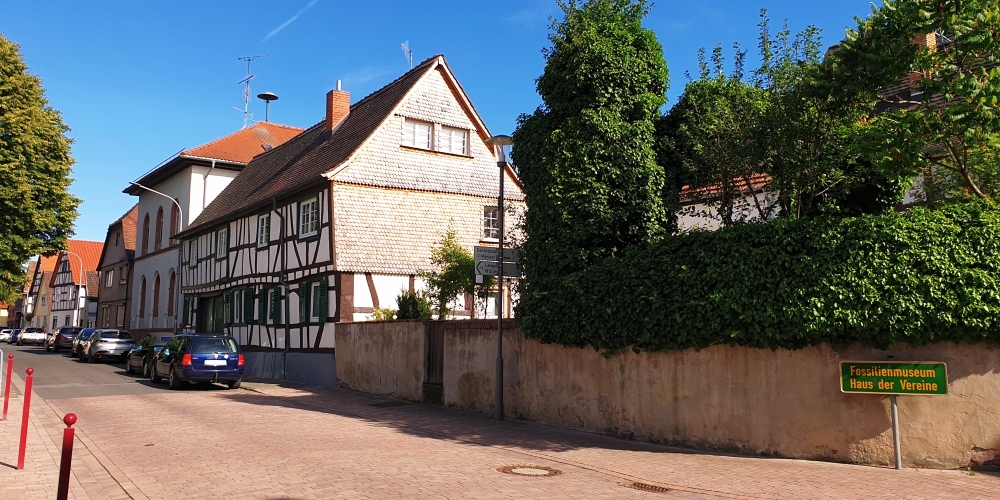 Conclusion
The Messel Pit Fossil Site is worth a visit for people who are interested in nature. There are no exciting dinosaur bones, but you still get a glimpse of life millions of years ago. You can also learn a lot about industrial history. Don't expect an amusement park, but enjoy nature and science.