I am Robert Behrendt
born 1987 in Pasewalk, north-east Germany
raised in the post-socialistic countryside of the
federal state of Mecklenburg-Vorpommern,
I studied at the University of Rostock
From 2013 to 2021 I lived in Würzburg, Bavaria
Since 2014 I work in a small software company.
2021 I additionally started an own business.
I am interested in history, society, politics, culture and cultures.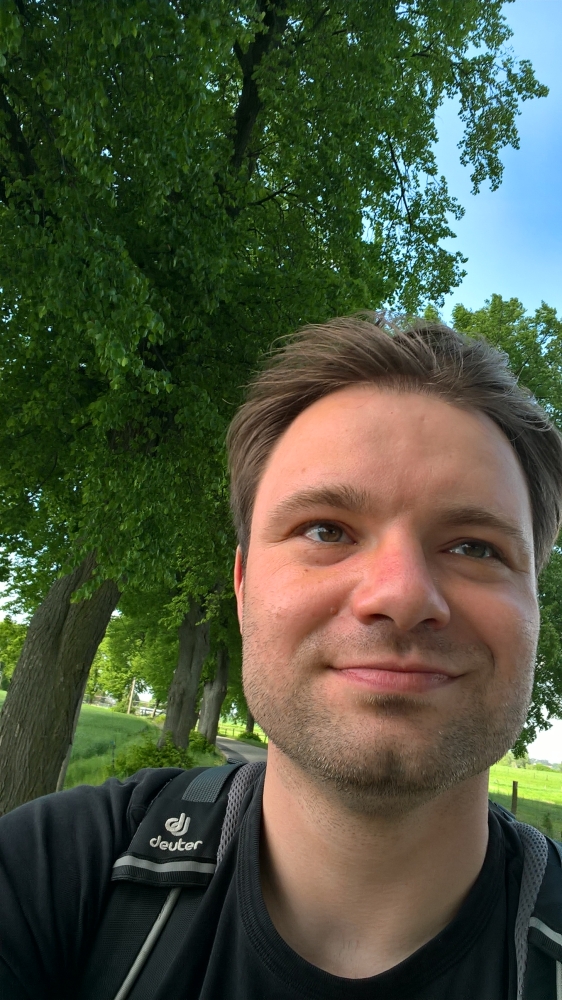 On my website I provide information about myself, my tours / guided tours and write blog posts on specific topics.
---
cohesion needs trust
trust needs knowledge
here is my contribution to it
---
cohesion
In my opinion, we are increasingly drifting apart into social, ethnic and political groups. These are increasingly living side by side and have their own worlds of life and thoughts, media, traditions and values.
trust
To form a strong community, you need basic trust, even in people we have never met before. Because if you know each other, you don't need to spend all your time and attention first of all to assess the other person. You can face a common problem better when you speak the same language and worse when you can barely communicate. "Language" can be understood here in the literal as well as figurative sense, the mindset or world of ideas. Those who live side by side cannot create a community. Those who know and trust each other can stick together and work together and achieve greater things.
For cohesion and trust, I rely on
common Knowledge.